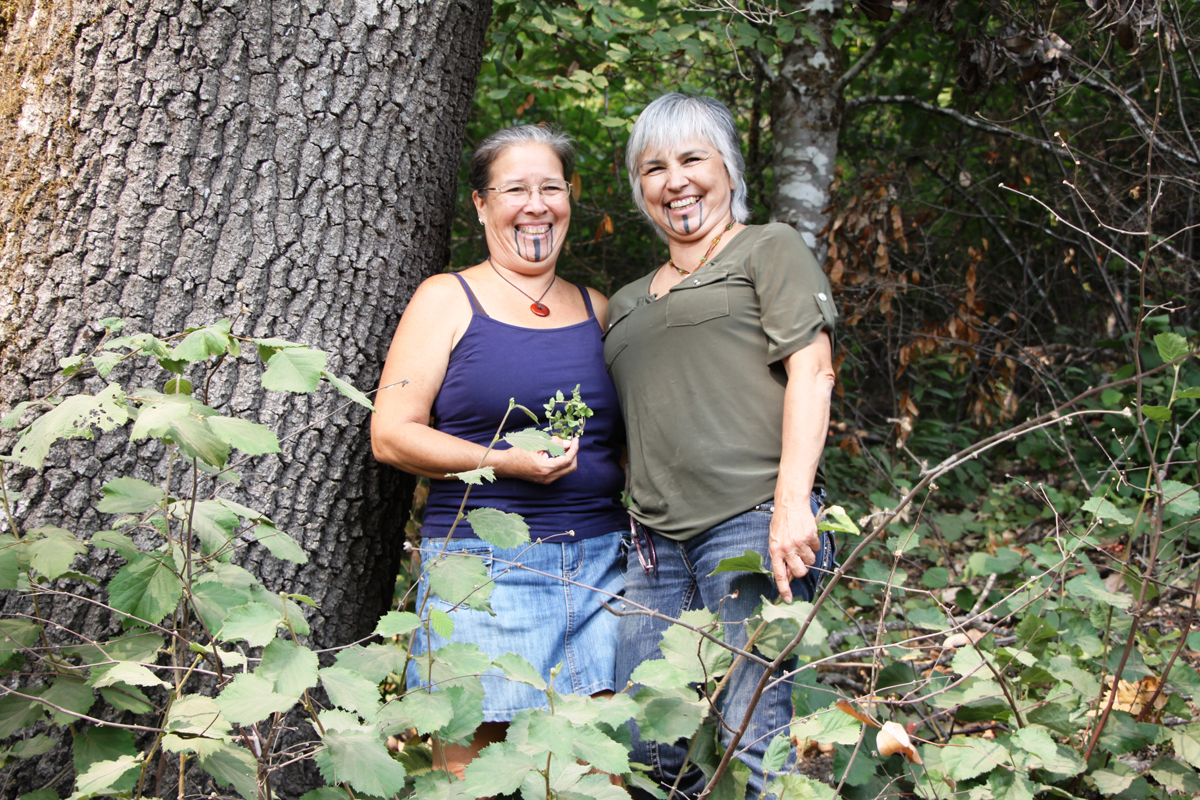 Introducing Special Guests- Elizabeth Azzuz and Margo Robbins-
Yurok Tribe Members and Cultural Fire Advocates
Come meet these film subjects at the Oregon Premiere of Wilder than Wild on Sunday and stick around for their Q&A with the film's director after the film.
The Siskiyou FilmFest is pleased to announce that we will be welcoming very special guests to FilmFest this coming Sunday! Introducing Yurok Tribe representatives and film subjects from the Oregon Premiere of Wilder than Wild, Elizabeth Azzuz and Margo Robbins. As our Klamath River neighbors, we are thrilled to have these local and native voices join us at the FilmFest this year.
Elizabeth Azzuz, is a Yurok Tribal Member. She gathers basket materials, traditional foods and medicines, and lives above her family's ancestral village of Weitchpec. Elizabeth is a member of Cultural Fire Management Council, and participates in cultural burning. She is a Mother, Grandmother and Auntie to all. Weaving with materials that they burn themselves is what drives her to continue on this path. Providing for our weavers is very rewarding.
Margo Robbins is the co-founder and president of the Cultural Fire
Management Council (CFMC). She is one of the key planners and
organizers of the Culture Burn Training Exchange (TREX) that takes place
on the Yurok Reservation twice a year. She is also a co-lead and
advisor for the Indigenous People's Burn Network.
Margo is an enrolled member of the Yurok Tribe, she gathers and prepares
traditional food and medicine, is a basket weaver and regalia maker.
She is the Indian Education Director for the Klamath-Trinity Joint
Unified School district, a mom, and a grandma.
We welcome you, Margo and Elizabeth, to the KS Wild and Siskiyou FilmFest family and thank you for your dedication to protecting the environment through fire management.