Sunday's Siskiyou FilmFest is going to be full of talented and inspirational guests! Bring your questions and make sure to give these important environmental change-makers, visionaries and artists in attendance a big Southern Oregon welcome!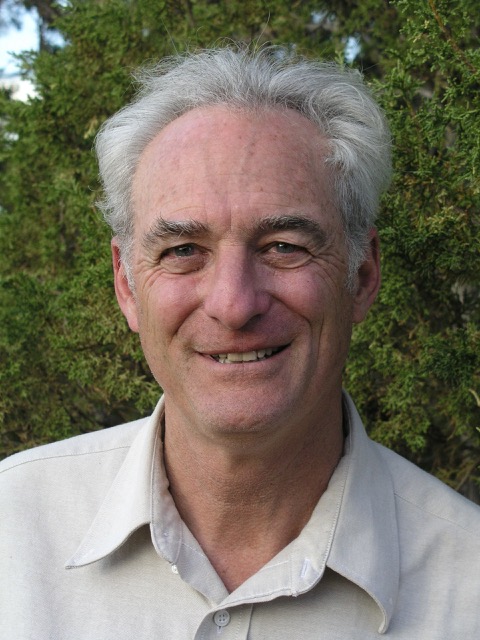 Stephen Most, Wilder than Wild Filmmaker
Q&A Session after the Oregon Premiere of Wilder Than Wild
Stephen Most is a Filmmaker and writer whose documentary Wilder than Wild: Fire, Forests, and the Future, will be making its Oregon debut at the 17th Annual Siskiyou FilmFest on Sunday in Grants Pass. The film about wildfires and climate change won the San Francisco Green Film Fest's 2018 Green Fire Award for Best SF Bay Area Environmental Feature. Wilder than Wild focuses on our local Klamath region as well as other fire-impacted areas on the west coast.
Chip Boggs, Spoken Word Live Performance
Continually inspired by the more-than-human landscape, Chip Boggs has lived his adult life in close communion with the 365 acre homestead he stewards on the South Coast of Oregon. His permaculture ethics have motivated many years of teaching interns, touring school children and hosting the natural building center of the Cob Cottage Company. His spoken word piece was inspired by the Broadway musical "Hamilton" and the precepts of Dr. David Abrams, author of "Spell of the Sensuous" and "Becoming Animal".
Margo Robbins,
Wilder than Wild Q&A & Film Subject
Yurok Tribe Member & Cultural Fire Advocate
Margo Robbins is the co-founder and president of the Cultural Fire
Management Council (CFMC). She is one of the key planners and
organizers of the Culture Burn Training Exchange (TREX) that takes place
on the Yurok Reservation twice a year. She is also a co-lead and
advisor for the Indigenous People's Burn Network.
Margo is an enrolled member of the Yurok Tribe, she gathers and prepares
traditional food and medicine, is a basket weaver and regalia maker.
She is the Indian Education Director for the Klamath-Trinity Joint
Unified School district, a mom, and a grandma.
Elizabeth Azzuz, Wilder than Wild Q&A & Film Subject
Yurok Tribe Member & Cultural Fire Advocate
Elizabeth Azzuz, is a Yurok Tribal Member. She gathers basket materials, traditional foods and medicines, and lives above her family's ancestral village of Weitchpec. Elizabeth is a member of Cultural Fire Management Council, and participates in cultural burning. She is a Mother, Grandmother and Auntie to all. Weaving with materials that they burn themselves is what drives her to continue on this path. Providing for our weavers is very rewarding.
Ziggy (Richard Eisner) has been entertaining folk in Humboldt County and the High Rockies for several decades. Much of ZIGGY's repertoire includes some originals as well as classic cover songs. In the last decade he has centered his passion on mother earth, musically preaching against the daily insults she endures from human hands and more importantly through the short sightedness of our political strategists and (alleged) leaders.


~AMBER SUN FEATHER~, Live Music
"ORIGINAL EARTH SPIRITED HEART FOLK"
Inspired to be a voice for the trees, the water, the buffalo and bees ~ Amber Sun Feather calls upon the Sacred Directions, Elements and Ancestors to join in singing her prayers for the healing and return to balance for all life on Earth~ Her heartful voice and raw rhythmic guitar strum share her deep love for Earth Mother and honor for all relations in the Hoop of Life~ Her simple but strong original songs invite one to connect with the Spirits of the Earth~

40% of the Proceeds from her new CD "Spirit Song" will be donated to organizations working to protect Earth Mother and the plants and animals that live in her Wild places~
Experience the FilmFest and that you are able to share your thoughts, talents and kind words with these very special guests! A big part of the festival's success is the interactions we share at the event.
Some tickets are still available but going quickly! Purchase tickets here.
Se you on Sunday at the Grants Pass High School Performing Arts Center!